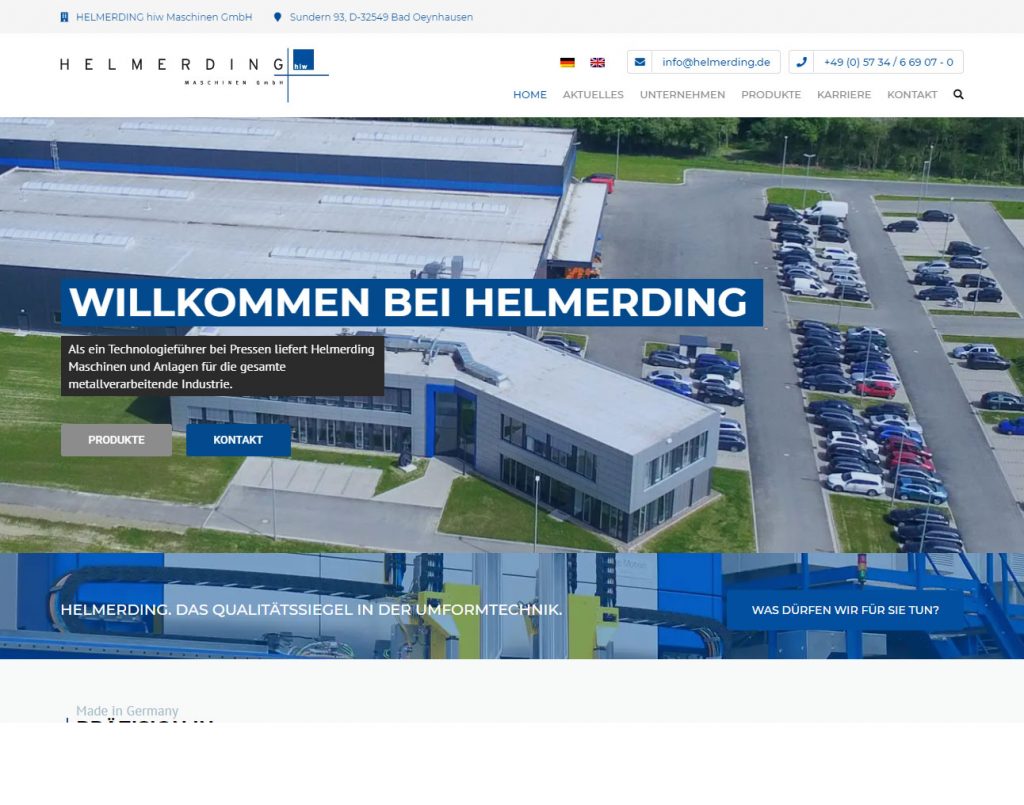 The new HELMERDING website
We welcome you to our new website!
We proudly present our new website, which gives you a deeper insight into our products and services. You can find out more about our portfolio here, download our product brochure, view our certificates and, of course, contact us in various ways.
Visit us regularly so that you don't miss any of our new developments!
We are looking forward to hearing from you!